The new product range brochure 2018 of Wilcoxon is now online avalaible! The brochure contains a few new products including the cost effective VLL enclosures, a new line of intelligent vibration transmitters, a wider variety of hazardous area certified sensors and HART-enabled vibration sensors with hazardous area options.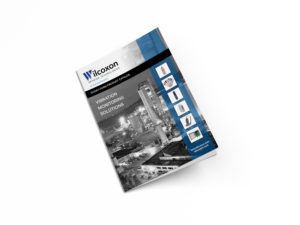 MachineryMate – handheld vibration meters
The handheld vibrations meters record, analyze and display bearing conditions and vibrations values color-coded to ISO 10816-3 alarm levels, enabling quick and reliable machinery health monitoring. Built-in filter bands provide a clear picture of machine problems, including unbalance, misalignment and looseness.
About Wilcoxon
Wilcoxon Sensing Technologies is a leading supplier for high performance vibration monitoring and sensing solutions. The high quality vibration sensors and accessories are trusted by OEMs, major manufacturers, and important organizations around the world. Wilcoxon accelerometers, 4-20 mA sensors, transmitters and instrumentation provide accurate and reliable vibration measurements for a wide range of markets and demanding applications.