We ensure maximal value generation of your machinery by ensuring a full coverage of protection and monitoring solutions for critical assets. Our product design bridges market gaps and taps into our 45 years of expertise in the industry.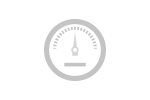 ---
Istec IST-203 – Online DCS Migration System
The Online DCS Migration Tool takes over and simulates 0(4)-20 mA loops during active process conditions. This allows the user to perform an online control system migration without any disturbance of the process, while increasing efficiency and control. It causes no downtime.