Istec has partnered with Toshbro Controls to supply and support Istec's SpeedSys product line in India. With this partnership both parties aim toward reaching maximum value generation of rotating machinery by introducing the most advanced overspeed protection system to the Indian market.
Toshbro Controls
Tosbro Controls is located in India, with a local presence throughout the country, and has grown to be a leading company in providing effective solutions for process measurement and control since 1948.
One of its core businesses is speed measurements and protection on rotating machinery, which allows Toshbro to supply and support customers with the Istec SpeedSys product line, including engineering (retrofits), system integration and testing, site installation, and system commissioning.
Jaquet FT3000
Toshbro has a long history with the Jaquet speed-sensing product line, including the widely implemented overspeed detection system (FT3000). With SpeedSys offering a 1-on-1 replacement for the obsolete FT3000, adding SpeedSys to their product range is a logical next step to continue providing their customers with advanced overspeed protection.
SpeedSys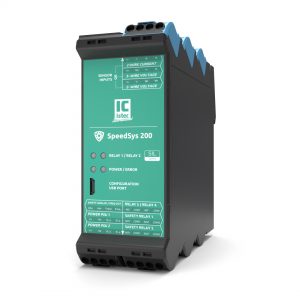 The partnership between Istec and Toshbro Controls includes the distribution and support of the Istec SpeedSys product line.
The SpeedSys 200 is a SIL-rated overspeed detection system for rotating machinery that delivers the core layer of protection with a compact architecture. Read more »