A21 Vibration sensor gateway
Vibration data acquisition and processing on a cloud-based platform
Revolutionize vibration monitoring with the A21 Sensor-to-Web solution, a gateway that seamlessly integrates traditional sensor technologies and innovative cloud-based acquisition and processing. Access high-quality raw vibration data from anywhere in the world for advanced cloud-based analysis and integrations. The system has a low technical and financial impact and extends the range of machines that can be permanently monitored, to optimize maintenance efficiency and increase their uptime.
The A21 transmitter and cloud platform are not yet available.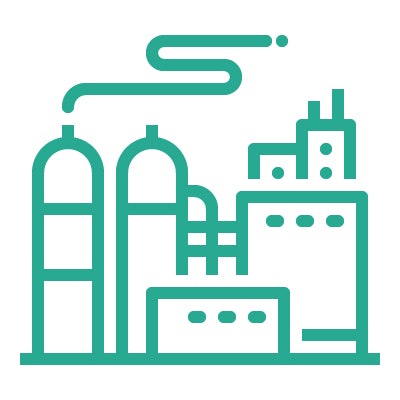 Any rotating machine
The system has a low technical and financial impact and extends vibration monitoring coverage to any small machine, eliminating the need for manual vibration measurements.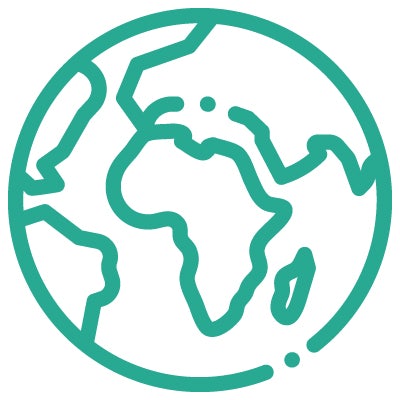 Anywhere
The smart architecture adds connectivity to traditional sensor technologies, bypassing expensive infrastructures and enabling remote analysis and integrations via the cloud platform.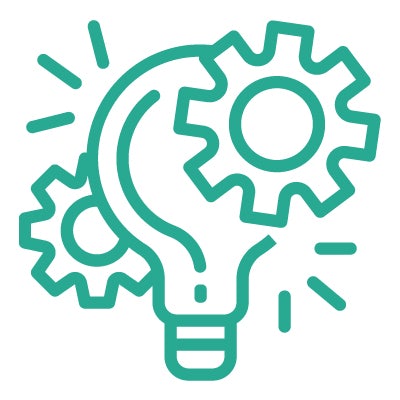 No data concessions
Unlike with wireless sensors, the system does not compromise the quality or availability of the data due to its ability to use traditional sensor technologies.
"A seamless integration of high quality data and cloud processing capabilities, accessible anywhere in the world"
A21 gateway
The A21 gateway forms the gateway between traditional hardwired sensors and the A21 cloud platform for further processing and analysis. It acquires data from the sensors and transmits it to the cloud, without compromising the quality or availability of the data. The transmitter-based system has a compact architecture (DIN-rail mounted) and is scalable to fit the channel-count of any application. 
Each module features two dynamic signal inputs for vibration data and four static signal inputs for process parameters, such as temperature and pressure, or 4-20 mA sensor inputs.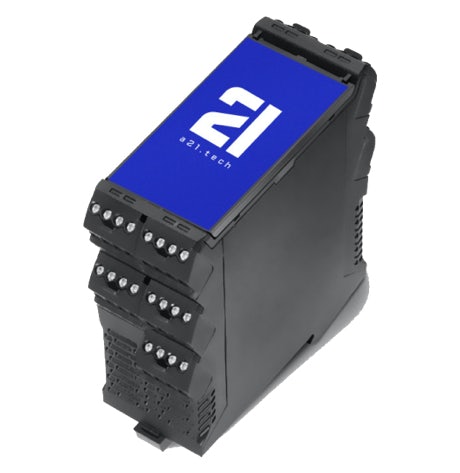 Cloud platform
The A21 cloud platform delivers automated data extractions and first line analysis, and offers expert tools for in depth analysis by in-house personnel or, when preferred, third party experts like Istec. The platform offers extensive configuration options for specific status indicators, alarms, visualizations and automated recommendations. 
How does it work?
The system provides advanced vibration monitoring to any rotating machine. The gateway modules are installed close to the machinery to reduce infrastructural costs and can easily be integrated in network environments to transmit the data to the A21 cloud platform.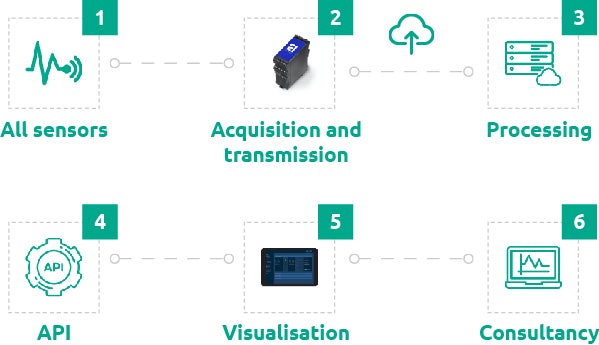 Features
Any sensor
The A21 module supports high resolution dynamic and static analog signals from all major sensor brands.
API data interface
The processed data is made available through a standard API interface, for easy transfer to control systems or data integration platforms.
Advanced insights
The A21 cloud platform features automated trend analysis for simple and fast insights in the condition of the machine, while also offering tools for expert analysis to gain deeper machine insights.
System
System features
2 x high speed precision analog inputs
with large input scale
4 x low speed sensor analog inputs,
current or voltage
2 x opto Isolated digital inputs
4 x opto Isolated digital
output
2 x analog current outputs
1x SPI port
1x I2C port
PoE Ethernet
Autoprovisioning + PoE
Auto provisioning and PoE capability makes it easy to commission the module.
Local vibration analysis
The module is capable to analyse vibration data locally via FFT analysis. This output can be connected to a relay or transferred via 4-20mA connection. It has various outputs for local alarm or display.
Downloads
Downloads such as a brochure and datasheet will be available soon.
Support
A FAQ page will be available soon.
Istec International © 2023. Alle rechten voorbehouden