All About Automation
Date: 5 + 6 April
Location: Friedrichshafen, Germany
Exhibition booth number: Hall B1 – Stand 124
Istec representative: our German distributor Ing. Konrad Weinmann GmbH
All about automation allows you to experience systems, components, software and engineering for industrial automation and industrial communication. At all about automation, manufacturers, distributors and service providers network with users from the region.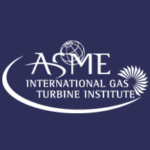 Turbo Expo 2022
Date: 14 – 16 juni
Location: Rotterdam, Netherlands
Exhibition booth number: 446
Turbo Expo encompasses topics spanning the entire turbomachinery industry – gas turbines, steam turbines, wind turbines, fans & blowers, and supercritical CO2. Turbo Expo is the only event that provides a full spectrum of research and industry knowledge to truly confirm the latest market trends, technical developments, challenges, and the future state of the turbomachinery industry.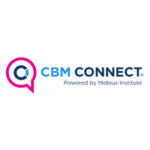 CBM Connect
Date: 21 – 23 juni
Location: Amsterdam, Netherlands
Exhibition booth number: 40
CMB Connect is designed specifically for condition monitoring professionals, maintenance managers and reliability engineers. It's Europe's best and only conference that is 100% for and about the machine condition monitoring industry.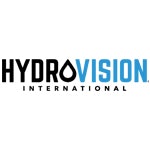 Hydrovision
Date: 12 – 14 juli
Location: Denver, CO, USA
Exhibition booth number: Nog niet bekend
Istec representative: our American partner Basler Electric
Hydrovision brings together hydro professionals interested in all aspects of the industry, including power producers, small hydro, pumped storage, dam safety, government agencies, industry associations, service and product suppliers, regulators, lawyers, original equipment manufacturers and engineering, procurement and construction firms.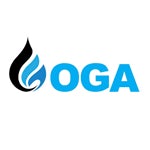 Oil & Gas Asia 2022
Date: 13 – 15 September 2022
Location: Kuala Lumpur Convention Centre, Kuala Lumpur, Malaysia
Exhibition booth number: 2107 (Hall 2)
Istec representative: our Malaysian partner TriSystems
The Oil and Gas Asia Exhibition (OGA) presents an ideal ground to meet key decision makers from national and international oil companies, at the same time attain current and relevant information on the trends, technology and solutions of the industry. It is also a crucial event that continues to highlight Malaysia and its potential in the Oil, Gas and Energy (OGE) sector to strengthen the country's position as a strong oil and gas nation, especially in the Asian region.
International Energy Week
Date: 22 – 24 November 2022
Location: Borneo Convention Centre, Kuching, Sarawak, Malaysia
Exhibition booth number: 706
Istec representative: our Malaysian partner TriSystems
International Energy Week 2022 has returned to spur new business opportunities. The Expo's fifth edition is set to be the biggest international exhibition and conference for Malaysia's energy and petroleum industry. Hosted by the Ministry of Utilities Sarawak, the Industry Show will encompass related events such as Electro Power Asia 2022, Petroleum Asia 2022, Asia Infrastructure 2022 and the IEW 2022 Conference and Technology Symposium. An integrated event that is sure to generate numerous opportunities for a diverse range of interested individuals and groups, IEW 2022 will also highlight the development of the Sarawak Corridor of Renewable Energy (SCORE), the Pan Borneo Highway project and more.