Istec speed protection and monitoring hardware for OEMs and large end-users
The landscape of speed measurements and overspeed protection is changing rapidly; growing obsolescence of existing systems, shifting customer demands, stricter machine requirements, and the need for a perfect balance between machine safety and availability are matters that drive machine manufacturers (OEMs) and large end-users to explore newer generations of (over)speed hardware. On this page you will find an overview of what Istec offers for specific applications from OEMs or large end-users.
Why Istec?
Universal compatibility
Istec believes that (over)speed hardware should be both technically and financially accessible, regardless of machine size or criticality. Our systems are designed for universal compatibility with any machine, configuration, and sensor type. You can easily integrate our products into your machines without costly infrastructural modifications.
Efficiency at its core
Our systems prioritize core functionalities and are stripped of unnecessary complexity, which enables us to maintain competitive pricing. With efficiency at its core, our products are reliable and easy to use. Our solutions deliver maximum performance with minimal hassle by adopting a scalable and compact transmitter-based design.
Effortless transition
Moving away from long-established hardware brand standardizations can be a costly and complex process. We made sure that this transition is both easy to execute and financially viable. Our systems feature a user-friendly retrofitting process and seamless integrability, to easily incorporate our products into your applications.
---
Speed protection
SpeedSys ODS is a SIL-rated overspeed detection system (ODS) for rotating machinery. Its design aligns with our overall product philosophy; stripped of unnecessary complexity and dedicated to its core function: overspeed protection. This allows Istec to offer the most advanced SIL-rated overspeed protection system, to reach the desired balance between machine availability and machine safety.
SpeedSys ODS comes in two versions:
SpeedSys 200 (SIL2 rated by design), globally available through Istec's distribution network
SpeedSys 300 (SIL3 rated by design), globally available through Meggitt's (vibro-meter) distribution network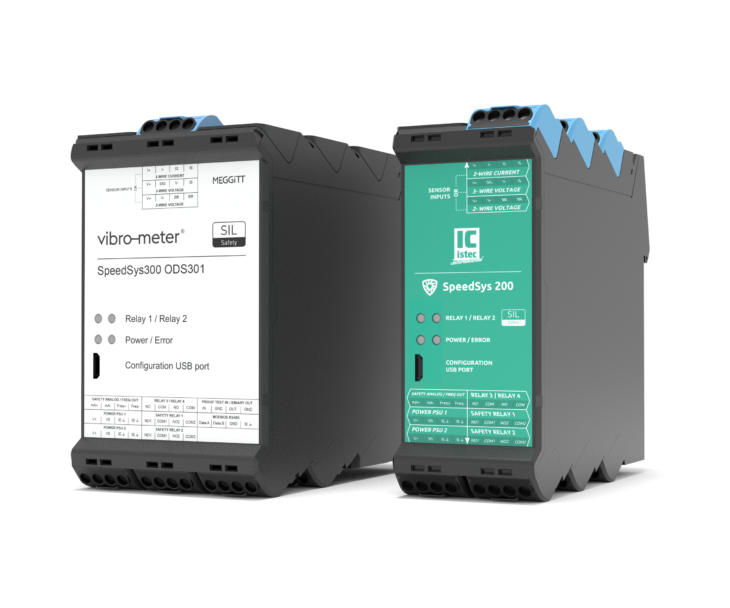 "One brand. Any machine, any configuration, and any speed sensor."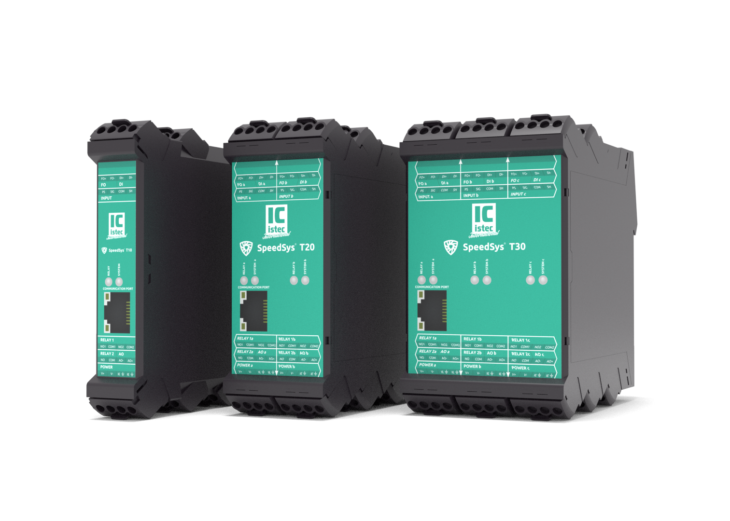 Speed monitoring
The SpeedSys Tx0-series is a range of speed monitoring and switch systems that deliver accurate speed monitoring to any rotating machine.
The SpeedSys Tx0-series comes in three versions:
The basic version (T10) converts rotational speed into highly accurate analog signals for further processing and relay functions for alarm and trip. The T20 and T30 add additional channels and relays, and advanced monitoring functions such as: speed acceleration, creep, zero speed, reverse rotation, dynamic sensor monitoring, and multi-channel integrated trip functions.
Standard compliance
The SpeedSys product range is designed with strict adherence to various international standards to ensure their reliability, safety, and compliance. These standards include the API 670, ATEX, SIL, DNV-GL, cMETus (US), UKCA (UK), CE (EU).
Volume & price support
We understand that pricing and volume consistency are critical factors for OEMs and large end-users to maintain their competitive advantage in the market. Therefore, we ensure the necessary volume and pricing support to meet their needs.
Programming tools and training
Istec provides complimentary programming tools and extensive training materials for OEMs and end-users, designed to make it easier to integrate and use our (over)speed hardware solutions.

Schedule a call
Schedule a video call with our Business Development Manager to explore Istec's (over)speed hardware solutions and find the best fit for your machine needs. Schedule a call »