Istec Rotating Consultancy offers many years of worldwide experience in machine condition monitoring, corrective maintenance planning and machine diagnostics. We provide services to rotating equipment manufacturers, to engineering and construction companies and directly to the end-users in the process- and power industry.
Istec Rotating Consultancy offers the following services:
Instrumentation field service
Stop-related services
Ad hoc services
Vibration measurement service on rolling bearing applications, pipework and sleeve bearing applications such as: gas turbines, steam turbines, compressors and recips.
Turn-around-service
SIL prooftest coverage and prooftest interval service procedures
Istec has experience with the following machine monitoring systems:
Jaquet FT2000 and FT3000
Vibro-Meter MMS and VM600
Bently Nevada 9000, 7200, 3300 and 3500
SKF M700 and M800
Schenck VC2000, VC4000 and VC6000
BKVibro Compass
Istec uses both its own portable and multi-channel measuring equipment as well as the customer's measuring equipment for vibration measurements. The use of these tools minimalizes human errors.
---
Brochure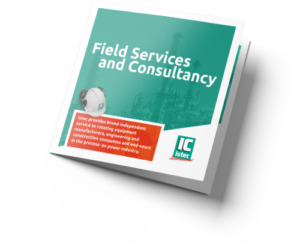 Read our brochure for more information about our services: machine monitoring, turn-around services, SIL Proof Tests, ATEX-Compliance Tests and Functional Safety.