The FT3000 overspeed protection system, formerly supplied by the Jaquet Technology Group (now: TE Connectivity), has been discontinued by the manufacturer. Its obsolescence affects many end-users as the Jaquet FT3000 has been on the market for more than 20 years, with an installed base of thousands protecting critical rotating machinery all over the world. The availability of service and spare parts will be limited, leaving many operators with the question: "How do I keep my FT3000 system operational and reliable, and what if my system reaches end-of-life?"
Read about the FT3000 rack replacement »
Read about the FT3000 replacement at Tata Steel » 
Spare parts and support
Spare part availability for the system will be limited, and only as stock remains. Istec, as official distributor and service partner for the Jaquet product line, still holds a stock and can supply users with spare parts and support. However, this merely offers a temporary solution to the users, while a more long-term solution is required.
"The obsolescence of the FT3000 required a new go-to solution for end-users that need SIL-rated overspeed protection"
FT3000 retrofit solutions
To cover the gap created by the obsolescence of the FT3000 system, Istec has engineered a one-to-one replacement for FT3000 racks; a solution that offers advanced, 3 channel overspeed protection in the same rack-size and with similar connections. The setup was designed to minimize the impact of the retrofit project, aiming for one day, one engineer (figure 1).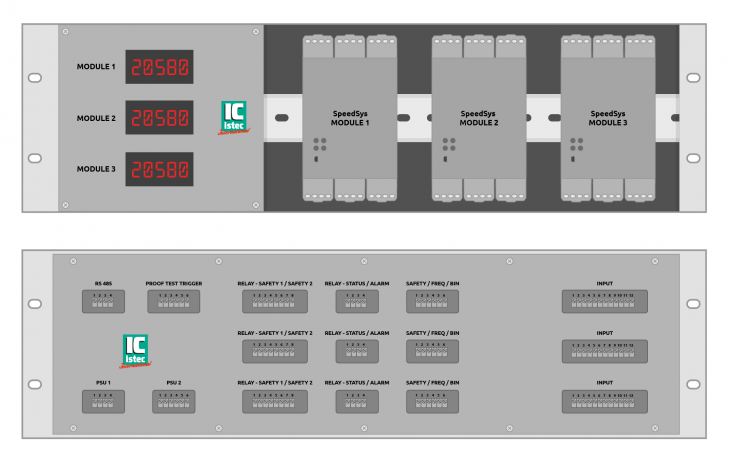 Figure 1. Visualization of the 1-to-1 replacement of the Jaquet FT3000 to the SpeedSys.
The FT3000 retrofit solution features the SpeedSys overspeed protection system. This modern system provides SIL2 or SIL3 certified protection on acceleration and overspeed and meets the latest industrial safety standards (figure 1). It is compatible with all sensor types, including passive sensors, active sensors and proximity sensors. The modular architecture has a small technical footprint, enabling low-impact retrofitting for any type of installation.
Read more about the FT3000 rack replacement »
"The SpeedSys is a game changing innovation for SIL-rated overspeed protection"
About the engineers
End-user care is our business. We understand the complex and unique challenges in the field. With our team of highly qualified engineers, we provide services and solutions to maximize the safety and availability of critical rotating machinery throughout its operational life. We have been a supplier and service provider of the Jaquet FT3000 system for decades and can provide custom engineering to enable users a smooth transition to the new generation of machine protection systems.
Learn more
Learn more about the SpeedSys overspeed protection system.