PompNL, a dutch magazine focussing on all news about industrial pumps, published in their edition of april 2018 an article which two of our specialists have contributed to. In the interview Koos (Consultancy Rotating Equipment, SIL and ATEX) and Sander (Manager Condition Monitoring, ISO 18436-2 CAT4) discuss the most common issues of machine vibrations on pumps. They also explain how to vibration measurements on pumps and how vibration analysis helps finding the root cause of the machine vibrations.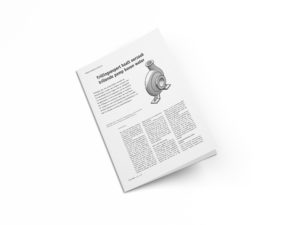 Read article (written in dutch ) »
About PompNL
Pomp NL is the only independent Dutch professional magazine on pumps, pump systems applications, accessories and maintenance. Pomp NL informs its readers about new developments and practical applications in a large number of segments such as chemicals and petrochemicals, foods & beverages, water treatment.