Any speed function
The SpeedSys T30 provides overspeed, underspeed and acceleration protection (without SIL-requirement), and has extensive monitoring functions, including dynamic sensor monitoring (comparing channels), reverse rotation, creep and standstill.
Standalone protection & monitoring
The system has triple redundant inputs for direct sensor connections and digital input signals, a redundant power supply, extensive relay options and Modbus communication.
SpeedSys 200/300 extension
The SpeedSys T30 can also be used as an extension of the SpeedSys 200/300 SIL-rated overspeed protection system for additional relays, and to add monitoring functions and advanced Modbus communication.
Design
The SpeedSys T30 is designed with triple redundant sensor inputs and a redundant power input. It consists of three completely independent modules in one unit. Each module has two relays (one alarm relay and one trip relay), adding up to a total of 6 relays per unit. The SpeedSys T30 accepts inputs from variable reluctance sensors (electromagnetic) and Hall-effect sensors, speed encoders, but also processes digital input signals.
Its compact design ensures a small technical footprint to extend its usability to any speed application.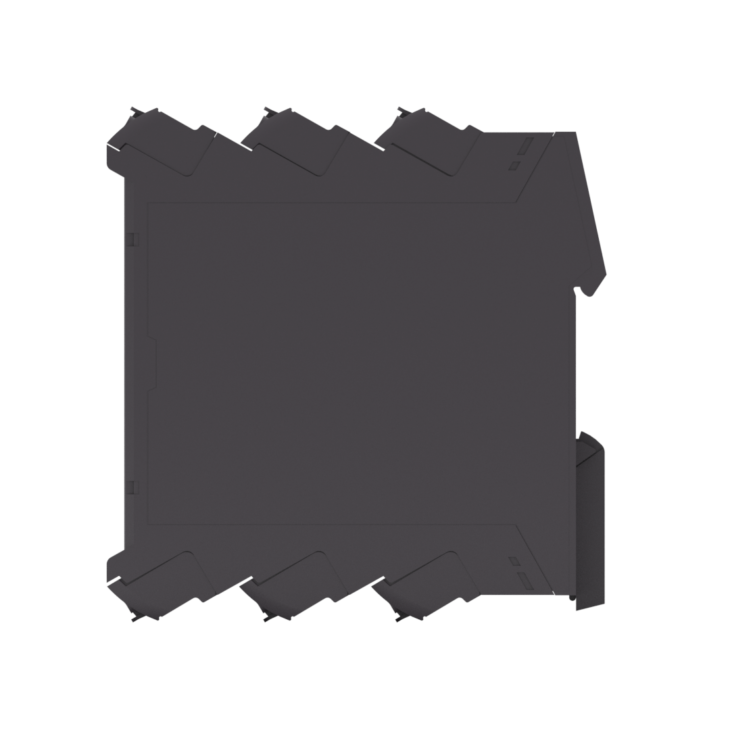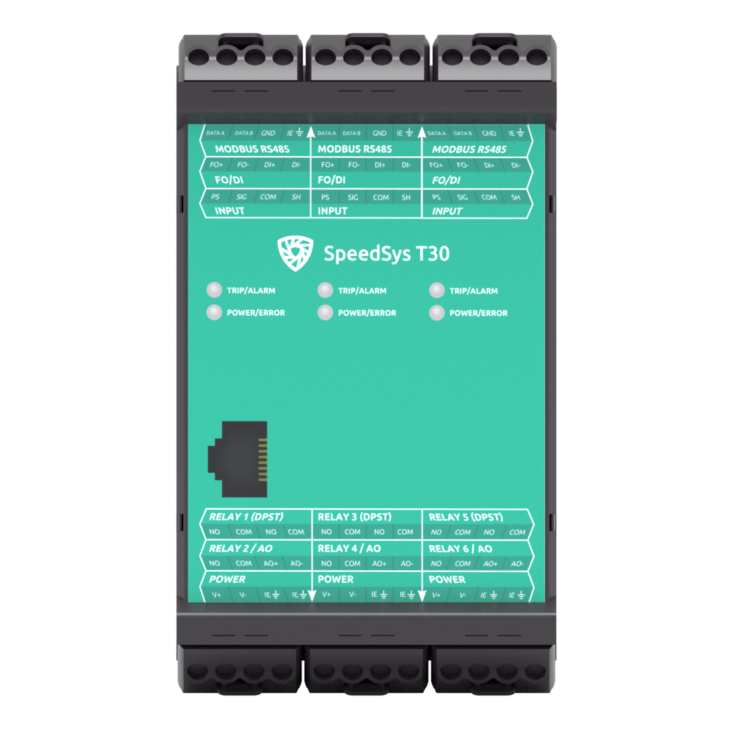 Applications
The SpeedSys T30 is used to monitor speed conditions on rotating machinery. However, due to the three trip relays it can also be used as a 3-channel overspeed protection unit for rotating machinery. Regarding overspeed protection it's most suitable for small high speed rotating machinery that does not have SIL requirements. Typical applications are: 
Aeroderivatives

Micro turbines

Wind turbines

Gas- and steam turbines

Hydro turbines

Compressors

Expanders
Features
Triple redundant input channels
The SpeedSys T30 features triple redundant input channels, making it suitable for speed protection and monitoring.
Multiple input signals
The system can process input signals from variable reluctance sensors (electromagnetic) and Hall-effect sensors, speed encoders, but can also process digital input signals.
Industry standard outputs
The SpeedSys T30 connects every common speed function to any industry standard output.
System
System features
3 independent channels
Triple redundant sensor inputs
Triple redundant power inputs
6 relays
3 trip relays (overspeed protection with 2oo3 voting)
3 configurable alarm relays (monitoring speed conditions)
Modbus communication
SpeedSys
SpeedSys is a family of (SIL-rated) protection and monitoring systems for rotating machinery that deliver advanced monitoring and protection on speed functions.
SpeedSys Tx0-series (non SIL)