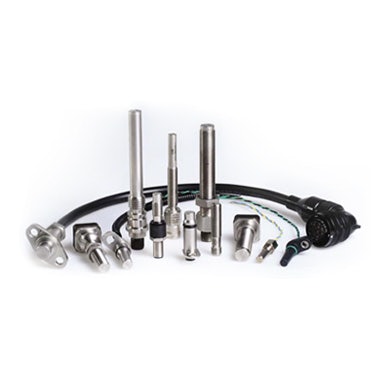 Jaquet's speed sensors are robust, reliable, have a long service life and are designed to withstand the most demanding environmental conditions.
The sensors can be used in many different applications; they can be used for diesel and gas engines, turbochargers, turbines, pumps and compressors, among others.
Thanks to Jaquet's extensive range of standard sensors in combination with the custom designed versions and the manufacturing options, we are always able to supply a sensor that meets your technical requirements. This guarantees reliable and accurate speed information for optimal monitoring and / or control.
Types: DSF 1210, DSF 1410, DSF 1610, DSF 1810, DSF 2010, DSF 2210
In short:
Extensive range
High accuracy speed sensors
Robust and reliable
Custom options available