Istec partners with A-Tech Instruments for the distribution of the Istec product line in Canada. This is the start of a joint effort in supplying and supporting the most advanced protection and monitoring systems for rotating machinery in the Canadian market.
A-Tech Instruments
More than 30 years of history in providing customers with both speed and vibration solutions makes A-Tech the ideal partner to further extend the reach of Istec's product portfolio with a shared philosophy. Their wide understanding of measuring these critical parameters allows A-Tech to provide the long-term support that customers should expect. A-Tech has two offices in Canada (Toronto and Montreal) and a long reach into the US.
Speed and rod displacement
The partnership includes the distribution and support of the Istec product line, with special attention to the new protection systems for two critical parameters: speed and rod drop.
The SpeedSys 200 is a SIL-rated overspeed detection system for rotating machinery that delivers the core layer of protection with a compact architecture. Read more »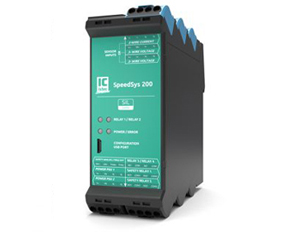 The RecipSys 200 is a compact rod drop monitoring system for reciprocating compressors that delivers real-time data of rider band wear. Read more »